"A really good leader of P.E. in an outstanding school for P.E." (Martin Radmore, Norfolk P.E. Advisor May 2015)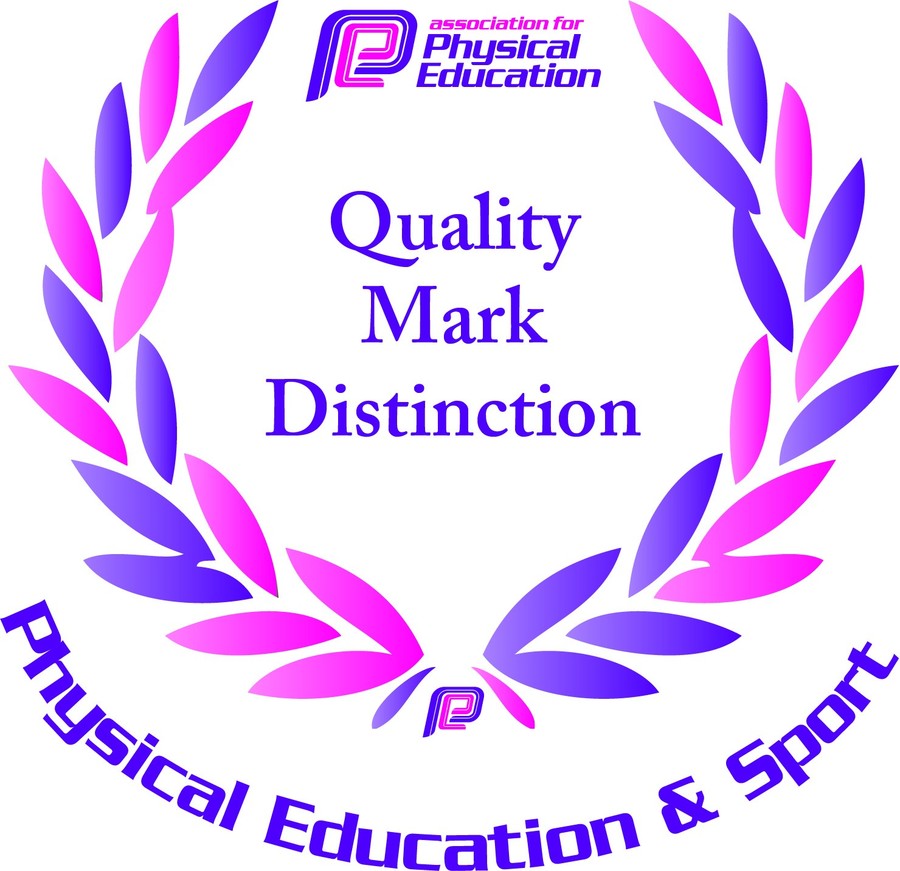 We held our Sports Day minus the parents, but it was lovely to compete again!
Year 6 from both schools had an amazing time at Hilltop!
* PE Report 2020-2021
* Due to the COVID-19 pandemic, the P.E. funding spend this year may be affected due to restrictions, but this will be evaluated at the end of the year.
Congratulations to all the winners of our first ever Virtual Spots Day, and a massive thank you to all those who took part!
KS1 results:
1st place – Ania Collison with 630
2nd place – Ronnie Boyle with 530
3rd place – Rylie Boyle with 533
KS2 results:
1st place – Emily Swinburn with 1090
2nd place – Jack Caseley with 932
3nd place – Ellie Hines with 893
4th place – Lucy Hines with 809
5th place – With 578 - private text sent!
6th place – Florence Collison with 555
Ellie and Lucy enjoyed competing against each other in the Virtual Sports Day challenge!
Ania and Florence had fun doing the Virtual Sports Day tasks!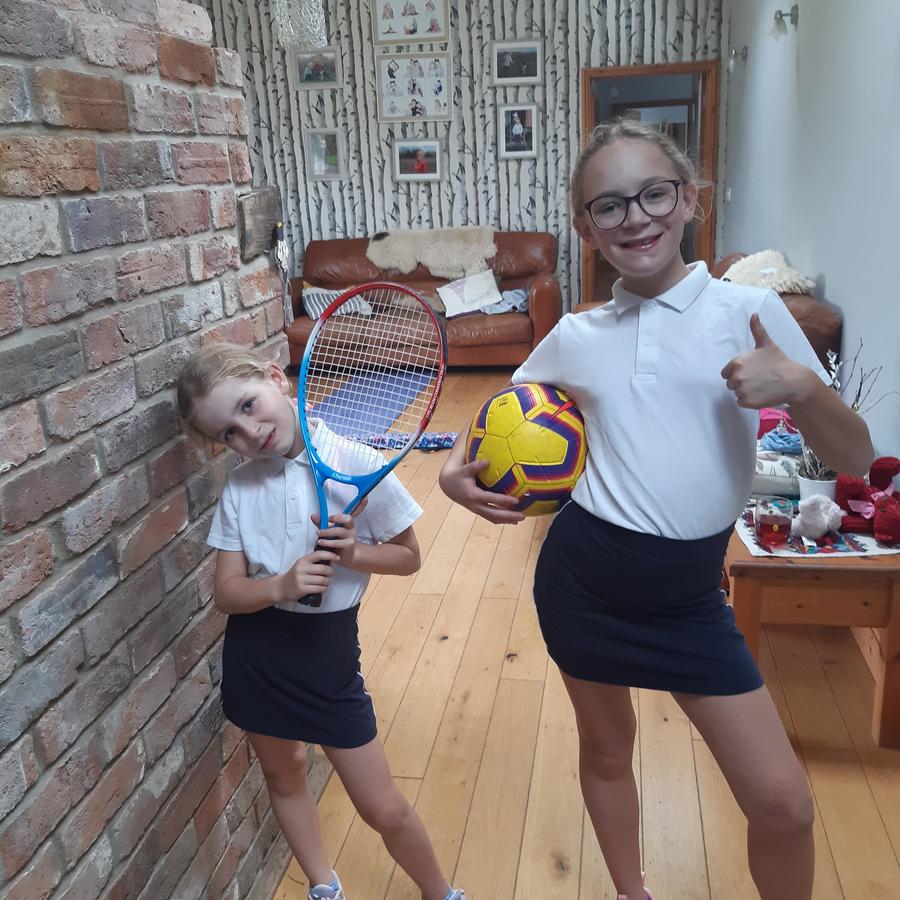 Year 3's Tamzyn had three practises and roped one of her brothers in to doing it with her!
Bat and Ball 40
Jumping jacks 40
Running Man 10
Mountain Climbers 73
Bounce and Catch 57
Squat Thrusts 14
Balance on one leg 60
Burpees 4
Running high knees 109
Sit ups 14
Speed bounce 41
Tuck Jumps 20
Step ups 22
Throw and Catch 26
Leg kicks 44
Press ups (Knees) 4
Ronnie and Rylie competed against each other to test their fitness, but because of the bad weather recently, they had to do a lot of the tasks indoors. They still had lots of fun doing it though! See the scores, and video, below from their sports day challenge!
Superstar Jack, in Year 3, hasn't let a broken arm and fingers stop him from completing the Virtual Sports Day challenge. It was very sore for him to do the push-ups and mountain climbers, but he managed to do it all! Well done Jack!

Bat and ball - 85
Jumping Jacks - 79
Running man - 18
Mountain climbers - 88
Bounce and catch - 42
Squat thrusts- 20
Balancing on one leg - 60
Burpees - 25
Running with High knees - 85
Sit ups - 36
Speed Bounce - 98
Tuck jumps - 30
Step ups - 112
Throw and catch - 47
Leg kicks - 85
Press ups - 25

Year 6's Lola did all the tasks in the Virtual Sports Day challenge. Well done Lola!
Jumping jacks 78
Mountain climbs 93
Balancing on one leg 60
Burpees 23
Bat and bounce ball 15
Running man 13
Bounce and catch 54
Squat thrust 46
Running with high knees 113
Sit ups 20
Step ups 54
Throw and catch 36
Leg kicks 55
Press ups 35
Total 695
Emily took part in the Virtual Sports Day challenge. She really enjoyed doing it and got involved in all the tasks! Her results are shown below.
Just because we can't have Sports Day in school, doesn't mean we can do it online!
We were invited back to Wisbech Grammar School, this time with Years 3, 4, 5 and 6, to take part in another Hockey Festival.
Wisbech Grammar School invited Years 3 and 4 to take part in a Hockey Festival.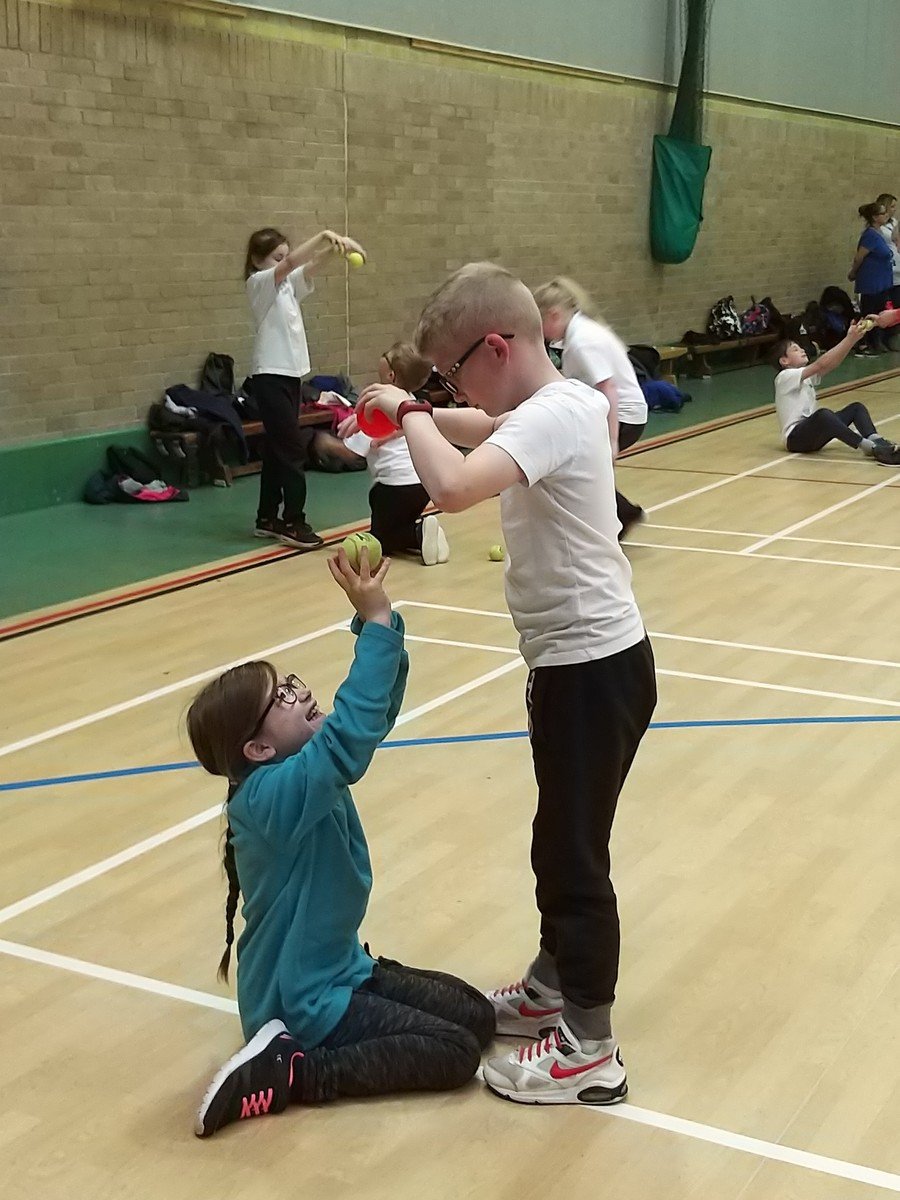 We went to Wisbech Grammar School and enjoyed a Cricket Festival, where we played lots of games for fun!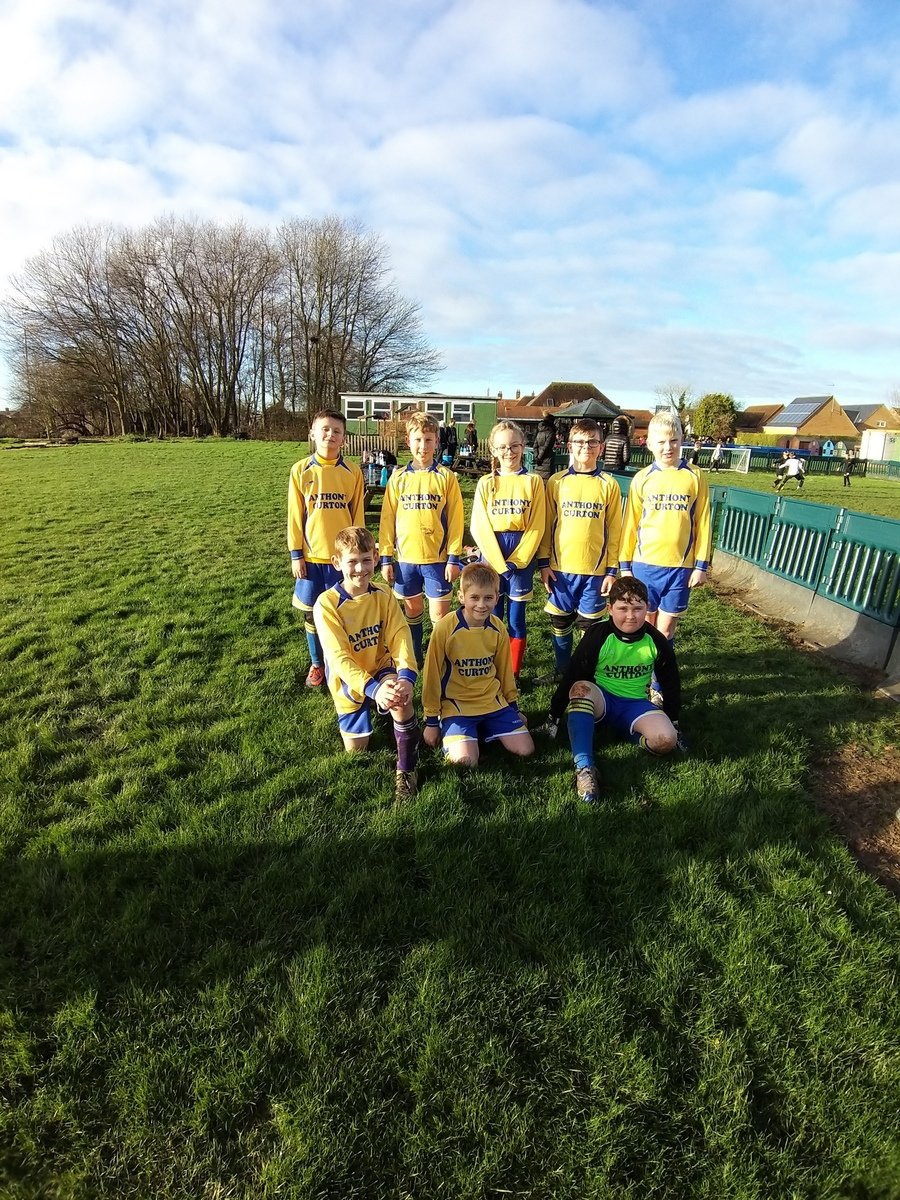 We went to Emneth to take part in the Cluster Football Tournament.
On Friday mornings, before school, we have a coach from Premier Sports, who teaches the children football.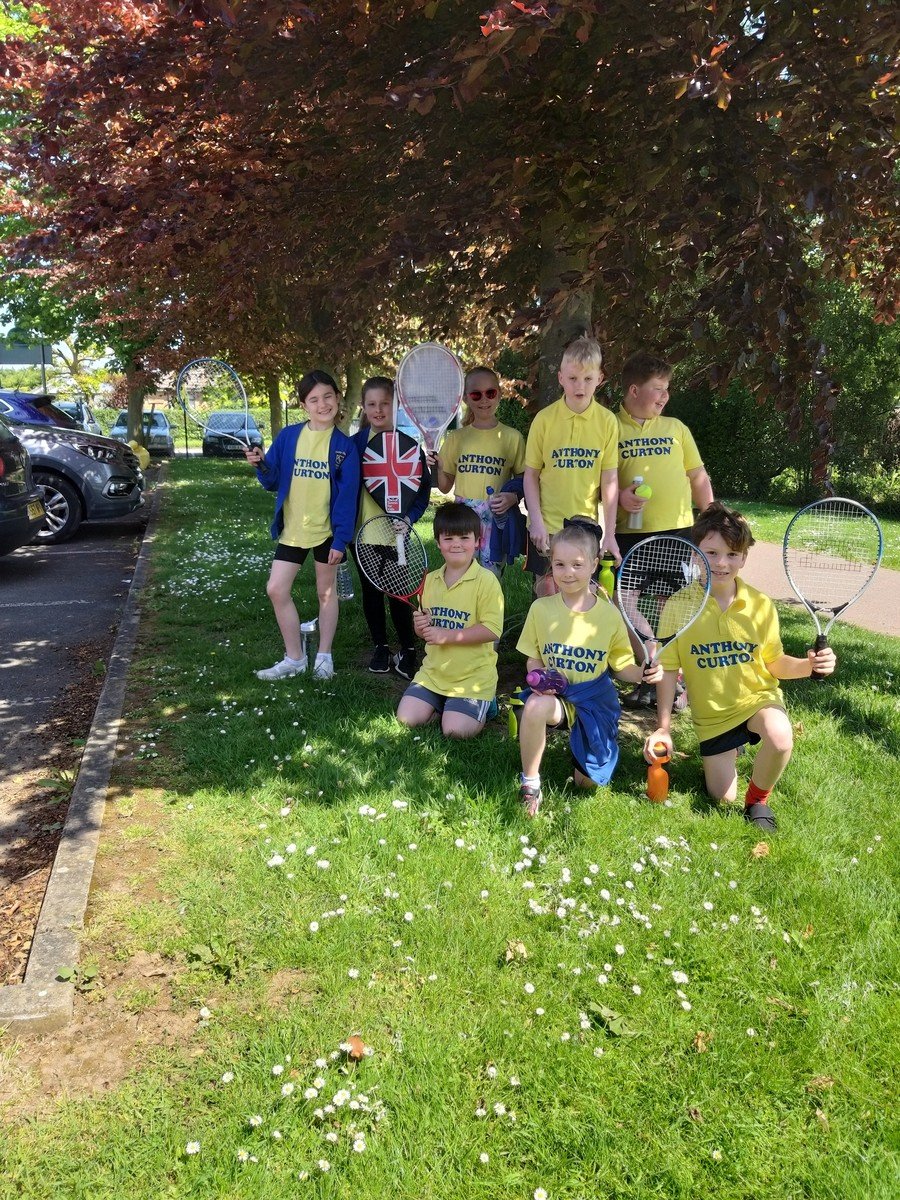 Class 4 and 5 children took part in a Cluster Tournament at Marshland St James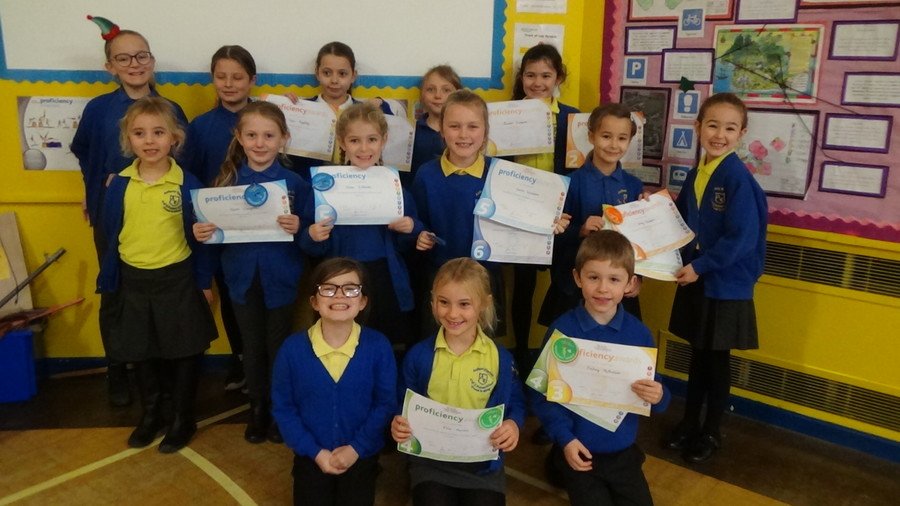 Our budding gymnasts have been gaining their various level certificates!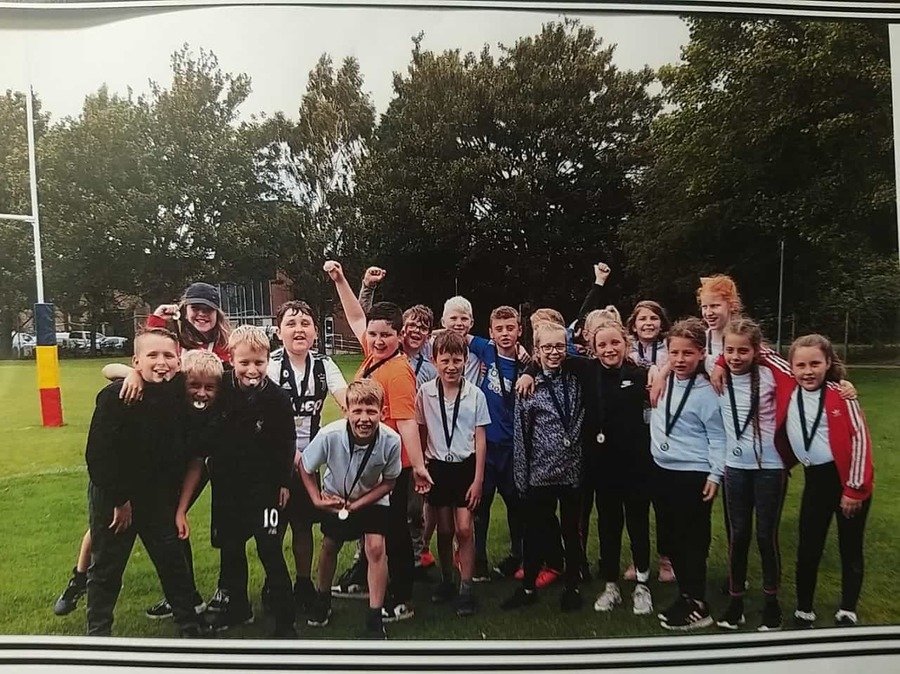 We recently came 2nd in a Tag Rugby Tournament held at Wisbech Grammar School!
P.E. Vision Statement
At Anthony Curton Primary School we aim to provide challenging and appropriate P.E. lessons that allow children to reach their full potential. We recognise that P.E. and sport have an important role to play in raising standards and narrowing the achievement gap. We believe that positive participation in physical education will leave students with a legacy of success facilitating an active lifestyle.
We promote active participation and lifelong learning through movement centered and knowledge based activities. All activities are inclusive and help to nurture a love for physical activity.
Anthony Curton Primary School offers a range of High Quality opportunities for young people to access Physical education, both within and outside of school hours, and also through competition. We aim to guide youngsters to make healthy choices as part of an active, balanced lifestyle.
"A really positive vision statement - one of the best I've seen" (Martin Radmore, Norfolk P.E. Advisor May 2015)
We would like to announce that we have been awarded the AfPE quality mark in PE - with distinction!! We are very proud of this as it means that the whole of the country now know just how good our P.E. provision is within our school! We would like to thank ALL of the staff for their hard work in achieving this award!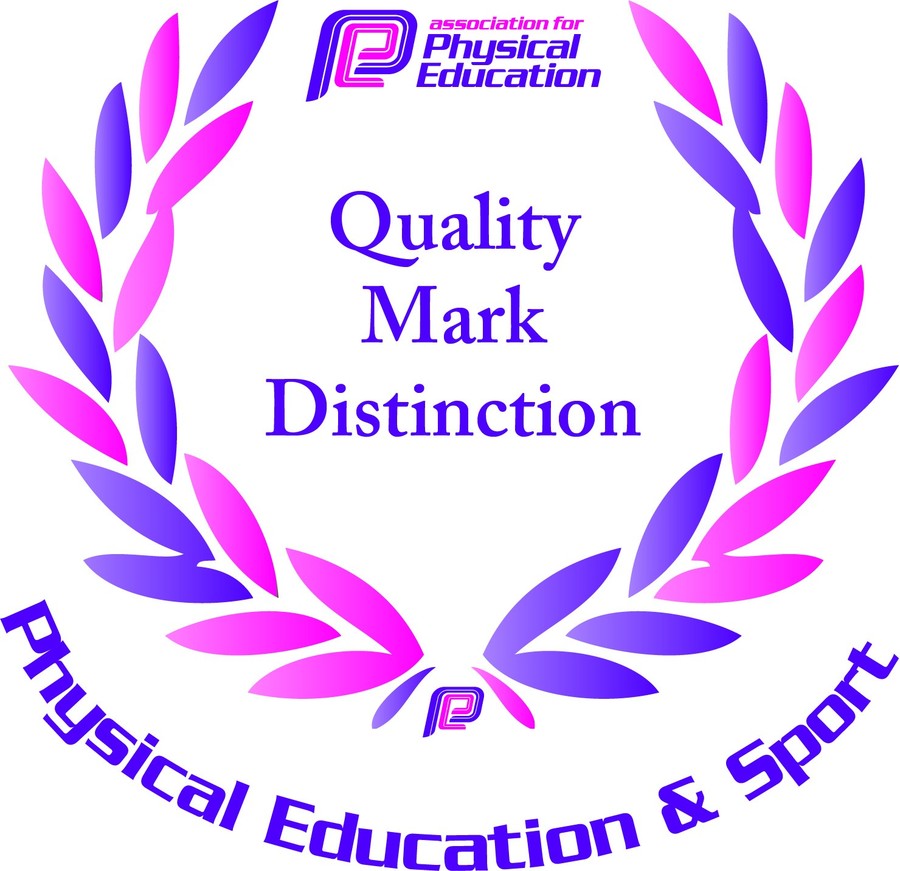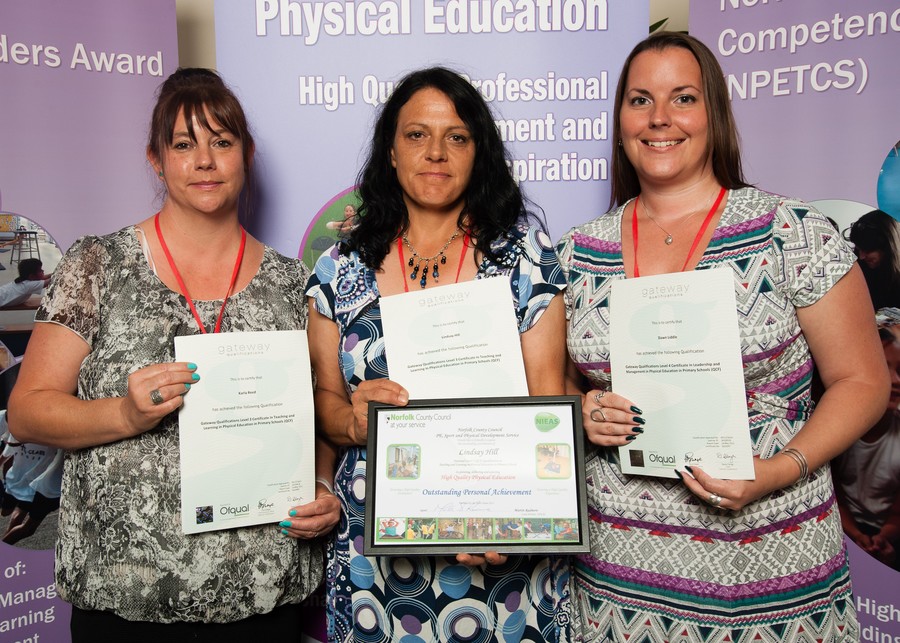 Congratulations to 3 members of our staff who received national awards which they have been working very hard on for a very long time!
Miss Hill and Mrs Reed (From Tilney) both spent a year working on gaining their NPETCS qualification, which means they are trained to a very high standard in P.E. and are qualified to teach P.E. lessons to all of our children.
Miss Liddle has been working on gaining the Level 4 qualification in the Primary PE Subject Leader award.
Congratulations to all staff for all of their hard work and success!
We are incredibly proud of all of our trophies. Here they are on display by the front entrance.
Chartermark - High Quality Sport Award
We are delighted to announce that the school has again been awarded the very prestigious Chartermark, in recognition of the High Quality Sport and PE provision offered to all our many thanks to all those who teach sport within school time, and who provide sporting extra curricular clubs and activities.
Special thanks to Miss Liddle, for all her hard work putting together the very extensive portfolio of evidence.