"A really good leader of P.E. in an outstanding school for P.E." (Martin Radmore, Norfolk P.E. Advisor May 2015)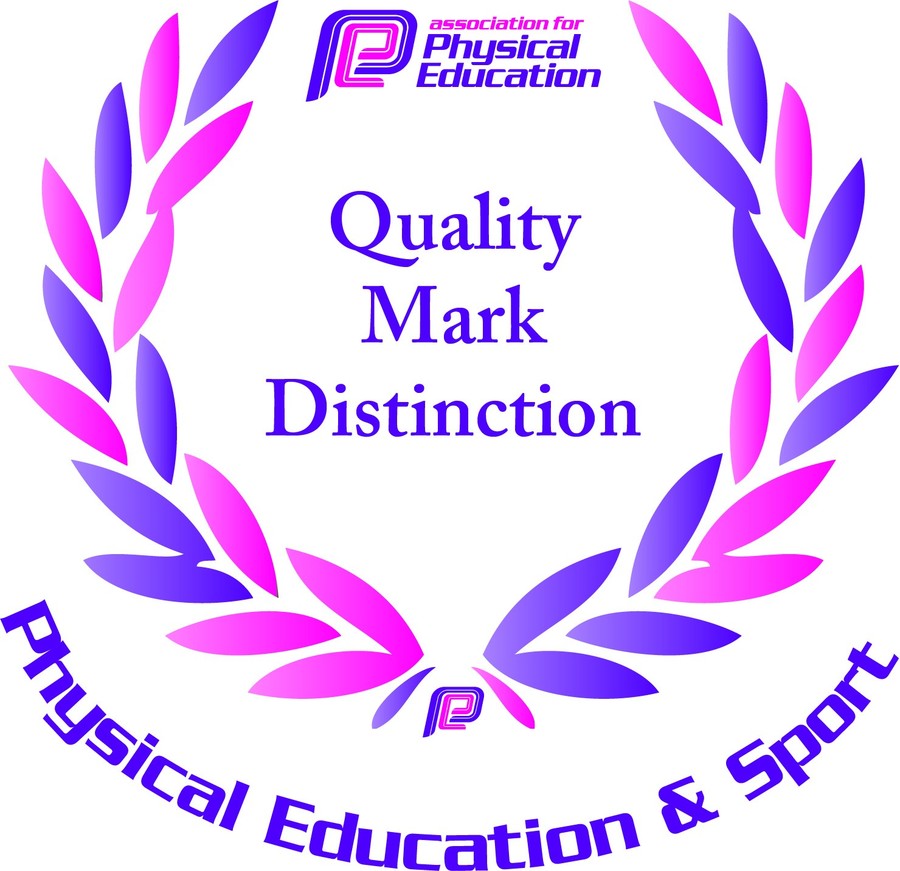 Year 5 and 6 boys and girls took part in a 6-a-side football tournament and we came 3rd! Well done to all of the children who took part.
Some of our Year 5 and 6 boys wen to Lynnsport to take part in a 6-a-side tournament. There were lots of schools there and a great time was had by all!
After School Club events w/c 9th January 2023
We took part in the latest Cluster Cross Country Tournament, at Wisbech Grammar School, and came 2nd overall!
Our children showed excellent behaviour and sportsmanship.
Year 4 boys
Stanley Pyatt 1st place
Raedyn English 2nd place
Year 4 girls
Lilly Brindley 3rd place
All of Year 5
All of the Year 5s gave excellent effort
Year 6 boys
Finlay McMullen 2nd place
Year 6 girls
Megan Smith 1st place
Ella Human 2nd place
Lucy Hines 3rd place
Emily Swinburn 4th place
Children from Years 3, 4, 5 and 6 took part in the Cluster Cross Country tournament at Marshland St James.
We came 3rd!
Classes 1 and 2 went to an Active Kids morning at Lynnsport. They did a round robin of sports, including hockey, relay and football.
We went to Tilney School to take part in a Cluster Rounders Tournament. We came first and Tilney came second!
P.E. Vision Statement
At Anthony Curton Primary School we aim to provide challenging and appropriate P.E. lessons that allow children to reach their full potential. We recognise that P.E. and sport have an important role to play in raising standards and narrowing the achievement gap. We believe that positive participation in physical education will leave students with a legacy of success facilitating an active lifestyle.
We promote active participation and lifelong learning through movement centered and knowledge based activities. All activities are inclusive and help to nurture a love for physical activity.
Anthony Curton Primary School offers a range of High Quality opportunities for young people to access Physical education, both within and outside of school hours, and also through competition. We aim to guide youngsters to make healthy choices as part of an active, balanced lifestyle.
"A really positive vision statement - one of the best I've seen" (Martin Radmore, Norfolk P.E. Advisor May 2015)
We would like to announce that we have been awarded the AfPE quality mark in PE - with distinction!! We are very proud of this as it means that the whole of the country now know just how good our P.E. provision is within our school! We would like to thank ALL of the staff for their hard work in achieving this award!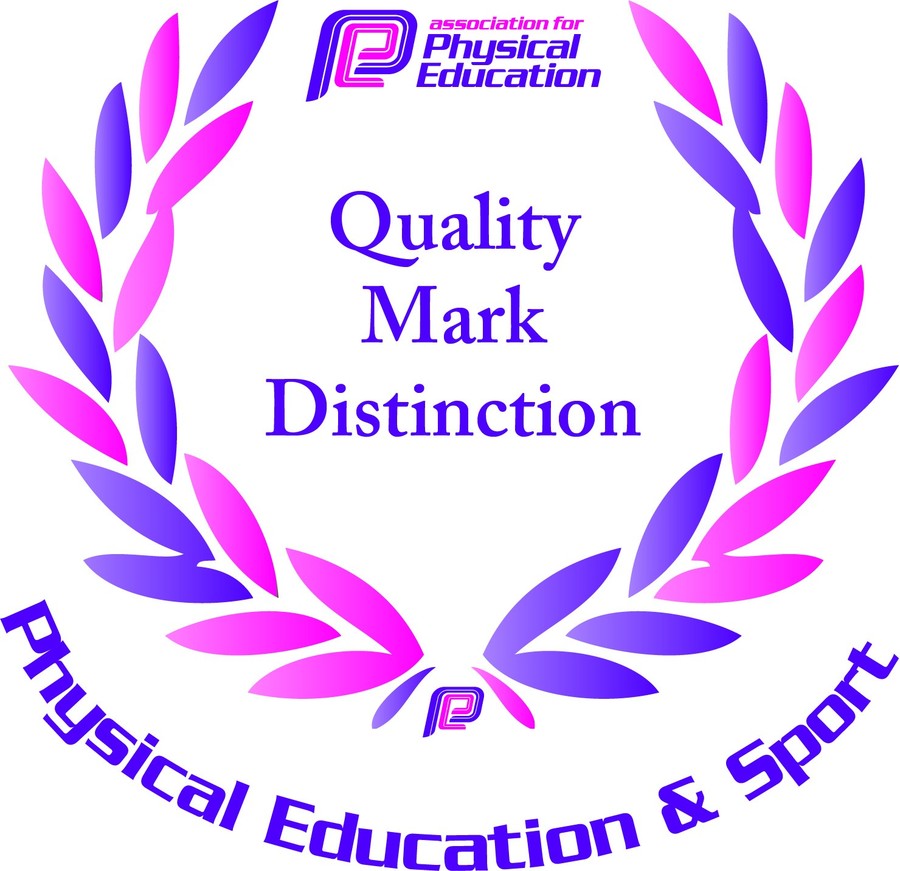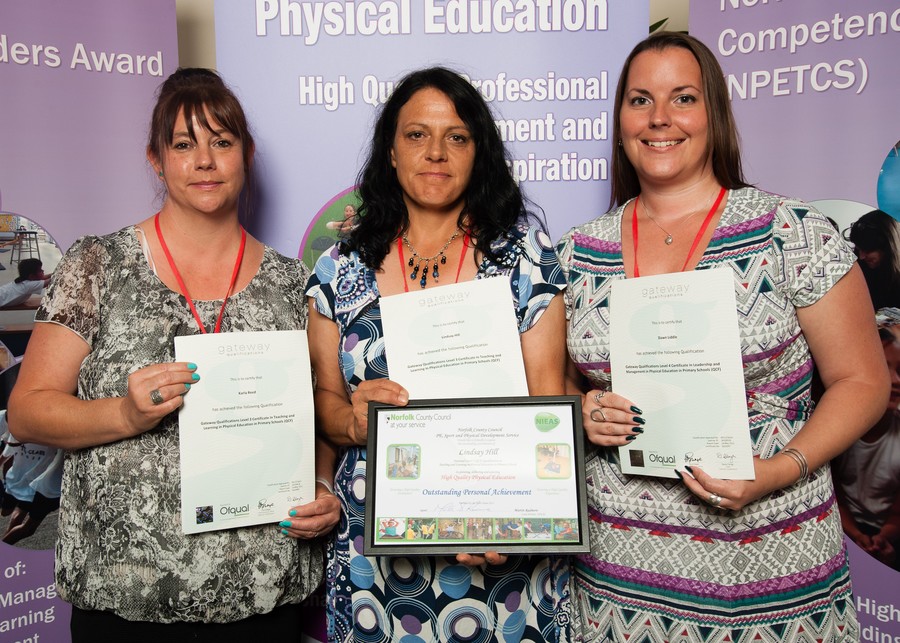 Congratulations to 3 members of our staff who received national awards which they have been working very hard on for a very long time!
Miss Hill and Mrs Reed (From Tilney) both spent a year working on gaining their NPETCS qualification, which means they are trained to a very high standard in P.E. and are qualified to teach P.E. lessons to all of our children.
Miss Liddle has been working on gaining the Level 4 qualification in the Primary PE Subject Leader award.
Congratulations to all staff for all of their hard work and success!
We are incredibly proud of all of our trophies. Here they are on display by the front entrance.
Chartermark - High Quality Sport Award
We are delighted to announce that the school has again been awarded the very prestigious Chartermark, in recognition of the High Quality Sport and PE provision offered to all our many thanks to all those who teach sport within school time, and who provide sporting extra curricular clubs and activities.
Special thanks to Miss Liddle, for all her hard work putting together the very extensive portfolio of evidence.