"The pupils were very enthusiastic about the school and grateful for the high-quality support they received." Tim Coulson, regional Schools' Commissioner, January 2017
We are very proud to be able to tell you that our school continues to be a "GOOD" school!! Thank you to all of the parents, staff and children for all of their support during our inspection!
Thanks to ACFA for organising Entertainer, Steve Sausage, who captivated the children and adults!
We were very excited to welcome a special visitor this week!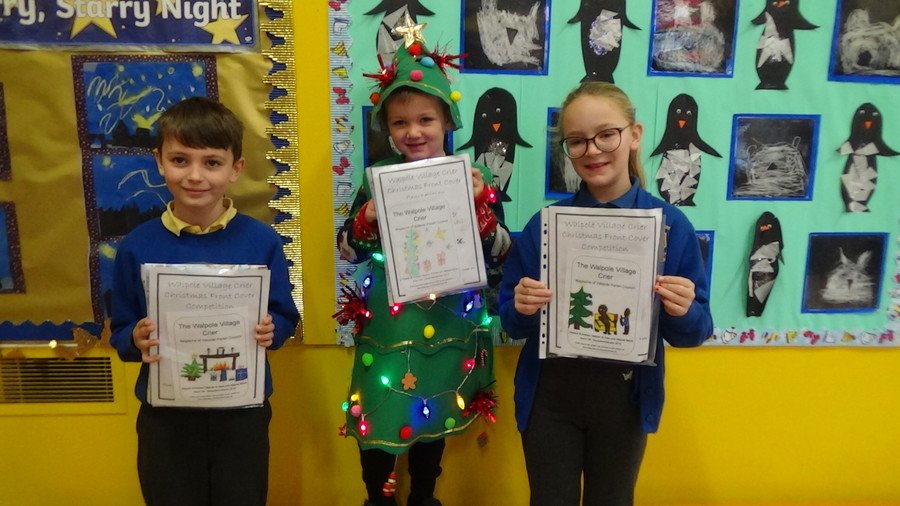 The Walpole Crier held a Christmas Colouring Competition for children in the village and school. We are proud to say that Bobby, Logan and Florence all won a prize for their lovely designs!
We dressed in our best Pudsey gear to raise money for Children in Need!
Due to the poor weather, we held a Remembrance Service for The Fallen at school. The whole school had joined together to make a poppy wreath and a horses head, to show not only respect for human life, but also for the many animals killed the the War.
We came to school dressed in pink for 'Wear It Pink Day' to raise money for Breast Cancer Research.
Everybody brought their teddies into school for a Teddy Bears' Picnic!
We had great fun dressing up in our best cowboy and cowgirl clothes as we enjoyed a western-themed day!