"The pupils were very enthusiastic about the school and grateful for the high-quality support they received." Tim Coulson, regional Schools' Commissioner, January 2017
We loved the Coronation Celebration Day! Thank you to all the parents who came in to join in the afternoon activities!
PC Chris Lorraine from Norfolk Police came to see us and told us all about what he does as a policeman. He answered our many questions and some of us were even lucky enough to sit in his car and turn on the blue lights and sirens!
Mrs Gant organised a 'Design an Easter Egg' competition to coincide with the Easter Egg Hunts being held at Walpole St Andrew's and St Peter's Churches. All the designs were displayed in St Andrew's Church. The church committee awarded 1st, 2nd and 3rd places to each class and the After School Club and bought each winning child an egg.
We enjoyed dressing up in red - and every colour in between - to raise money for Red Nose Day!
We were treated to Olly's Road Safety Magic Show recently. Olly showed us simple ways to keep safe, such as Stop, Look and Listen, wearing a cycle helmet, wearing a seatbelt and being bright at night.
We had great fun dressing up for World Book Day
Reception Class had a makeover recently, when they had astro turf laid in their outside play area - it looks so much better!
We would like to say a huge 'thank you' to Class 6, who organised a bake sale to raise money for some new library books. They raised a whopping £231.30 in total! Thanks also, to everybody who baked cakes to send to send to school - they were delicious!
We were very exited to receive a visit from Santa! He read us story about a little robin and gave us all a present.
We were proud to receive this letter from the Thames Festival Trust!
We took our trees along to the church and had a look round while we were there as we have not been to Walpole St Andrew's church before. It all looked very Christmassy and our trees, which we had all made decorations for, looked lovely with all the other decorations. Year 3 won the best decorated tree, with Year 1 coming second and Reception class coming third.
KS1 spent a day outside with CEVA Logistics, who taught the children all about being safe around lorries and other road users.
The whole school enjoyed a fabulous day out at Sandringham! We had a walk around the gardens of Sandringham House and took part in workshops, where we were told about the Queen's life growing up as a princess to becoming a queen. Then we got to pass around some of the many gifts she has been given on her many travels around the World!
Lauren, in Class 5, made special Jubilee cakes, which she sold at school and donated the money to the Kings Lynn Night Shelter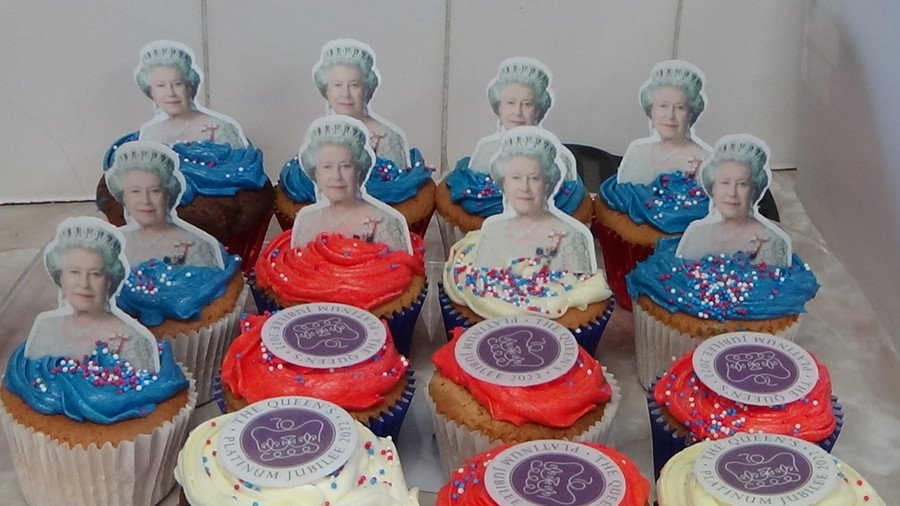 Class 5 went to Marshland High School again. This time, they had a 'Marvellous Music' lesson, where they practised singing different notes and learning the beats. They even got to try out some of Mr Hester's instruments!
We'd like to say the biggest THANK YOU to everybody, who so generously donated absolutely anything and everything to help the people of Ukraine. You have blown us away with the sheer amount that was brought in on Monday morning. Our thoughts and prayers are with Ukraine at this desperate time.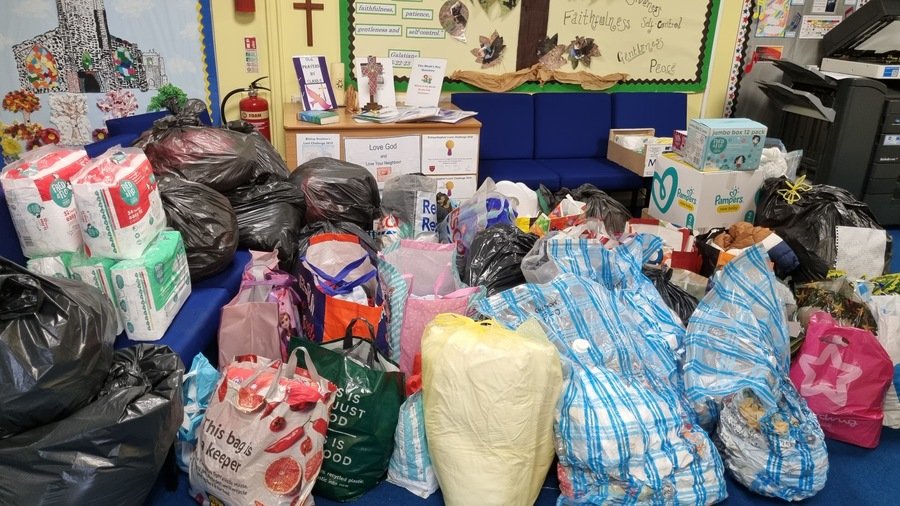 Mrs Mason contacted Heart Radio about our 'Twosday' non-uniform day. Here's what they had to say!!
Ady Wright, who is a good friend of Mr and Mrs Gibson, made this beautiful plaque, which is on display outside the Office window!