"When asked what was best about the school, the first answer he received was 'the homework'." Tim Coulson, Regional Schools' Commissioner, January 2017
Homework
You will know by now that we have changed our homework recently to reflect the views of our parents and children. Our homework encourages families to spend time together and learn from each other through talking and carrying out activities. Each class will still have spellings, reading and times tables to complete each week alongside the topic based work.
The feedback about the new homework so far has been very positive and the teachers have seen a big improvement in both the quality and quantity of work that is being handed in.
We would like to thank the families and parents for the help and support which they give to their children. Don't forget that if you have more than one child at this school we encourage them to complete their homework together, as a family, so that they can discuss ideas and work collaboratively with each other.
Please take a look below at some examples of homework which has been handed in by the children so far.
Take a look below at some of the examples of homework produced when we were looking at patterns!
Patterns Homework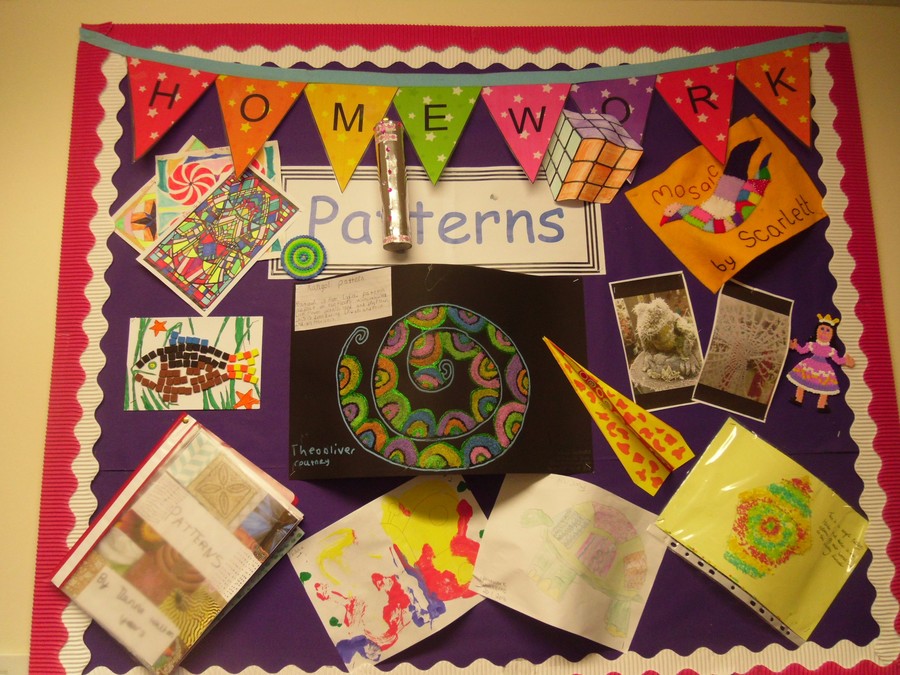 Here are some examples of Pattern Homework from Year One