Assembly on 8th November. We gave out more 25 housepoints! Mylee and Ronnie showed us their football medal and trophy, which they won for playing at their local club. Jamie competed in swimming events at Cambridge and Retford and came away with a haul of gold, sliver and bronze medals, as well as 12 trophies! Well done everybody!
Assembly on 1st November. Quite a few more children received their 25 housepoints certificates for great work in their classrooms. Mylee showed us her medals, which she won at football for being on the winning team - twice!
Assembly on 18th October. Lots more children received their 25 housepoints certificates. Finlay showed us his medal for football and Harry was Beaver of the Week at his local Beaver Scout Club. Well done everybody!
Assembly on 11th October. Year 1 children, Stanley, Roxy and Kaiden, have been working very, very hard and have achieved 25 housepoints already! Florence and Chloe have gained lots of badges at their local Brownie group and Finley and Harvey are football superstars, receiving medals and trophies for their footballing skills!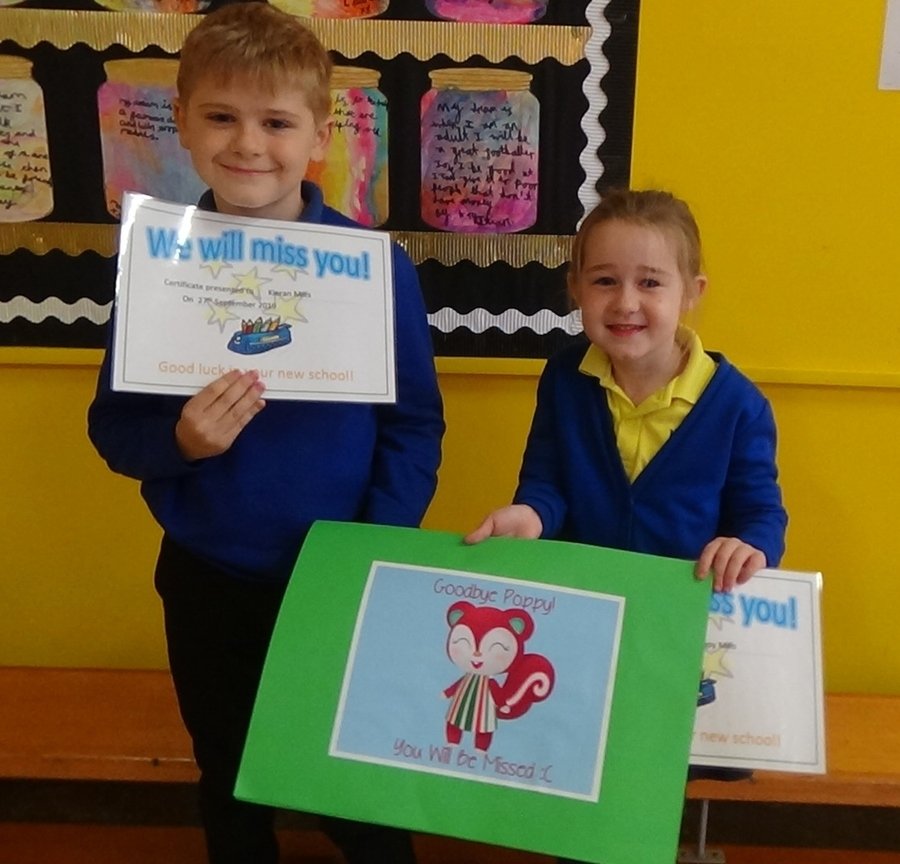 Assembly on 27th September. We said a fond farewell to Kieran and Poppy, who are leaving us to go to a new school.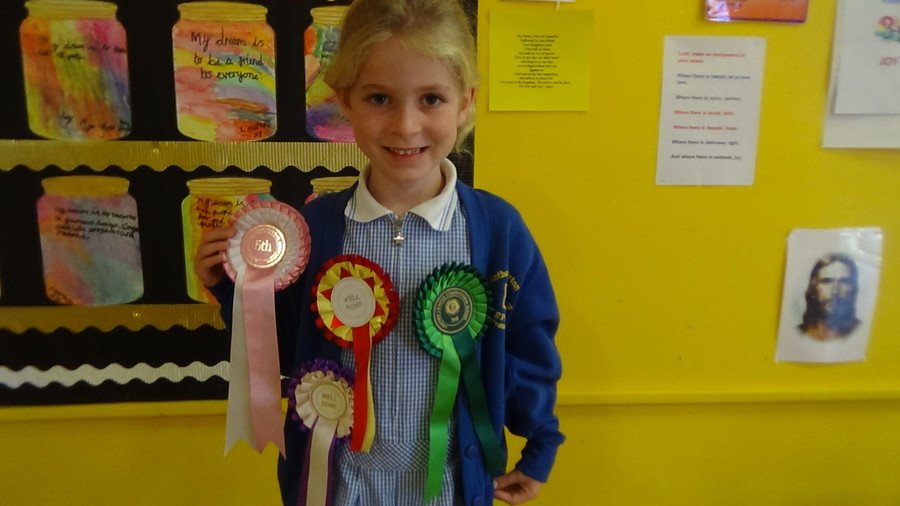 Assembly on 20th September. This week Ania matched her sister's achievement from the previous week, by winning lots of rosettes at The Pony Club for completing various skills on horseback! Well done Ania!
Assembly on 13th September. Florence is in the Pony Club and came 1st in the Centre League Competition Series, while Stanley earned his marathon wristband for completing 20 Junior Parkruns. He has taken park in the runs since he was 4 and last weekend he managed an all-time personal best, running 1.25 miles in 10 minutes 52 seconds. Well done Florence and Stanley!