Thank you to all of the parents who came to support the children while they were showing off their Maypole Dancing skills! We had a lovely afternoon, organised by the PTA, celebrating the Queen's 90th Birthday. The children had a chance to ice cakes, make models of Buckingham Palace and create bunting - with the day being finished off by some maypole dancing, singing the National Anthem and collecting a special coin to commemorate Her Majesty's 90th Birthday!
These brilliant children managed to raise the most money for the sponsored "Bunny Hop"...and received a certificate and Easter Egg for all of their hard work!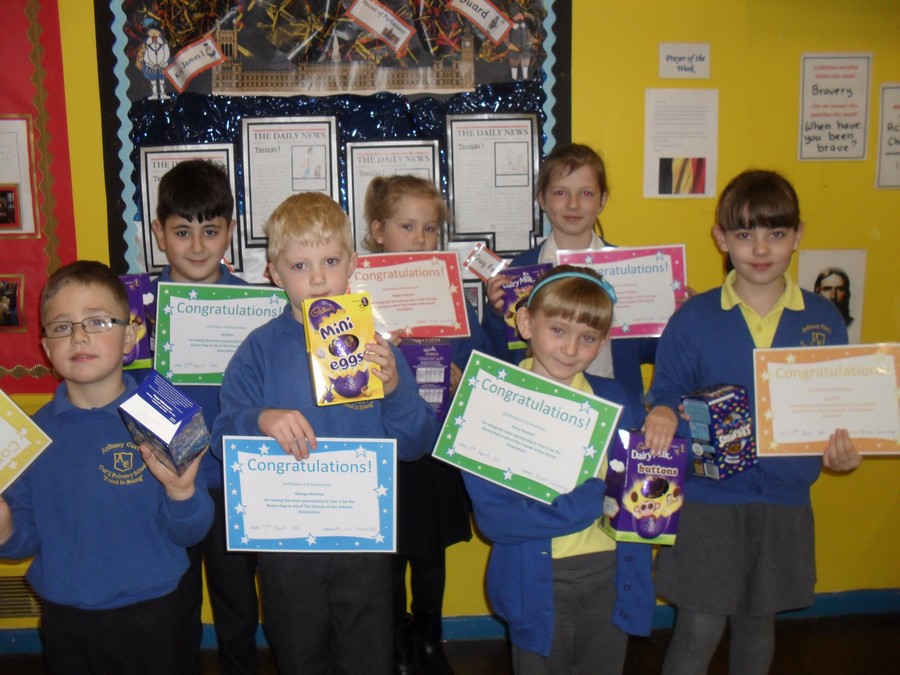 Thank you to the PTA who organised a very fun and successful "Bunny Hop" for our children. The whole school had a great time, and although not all of the sponsorship money has been collected yet, we have already raised over £300!