We love to congratulate children who help towards a positive playtime. It might be anything from helping a dinner lady, being kind to others, or helping with all the play equipment we have.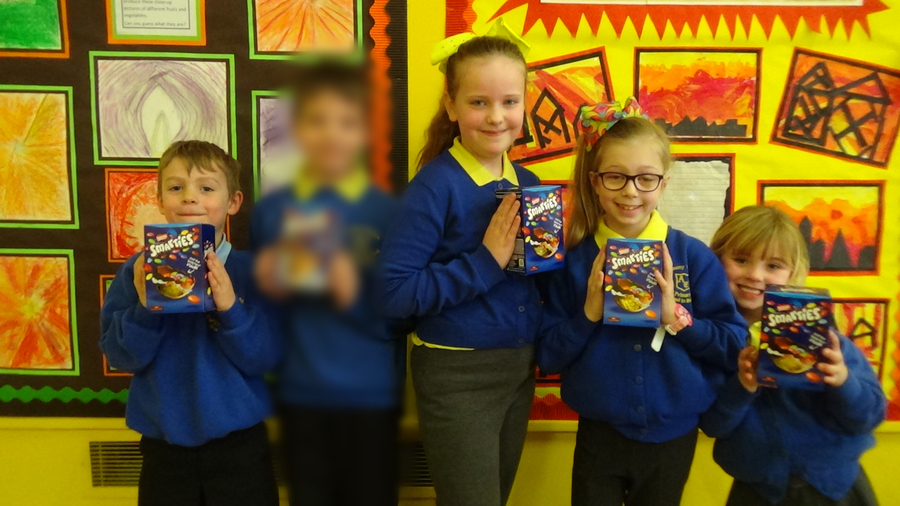 March 26th - 28th. Our super lunchtime helpers got an extra-special surprise this week, when they were presented with an Easter egg!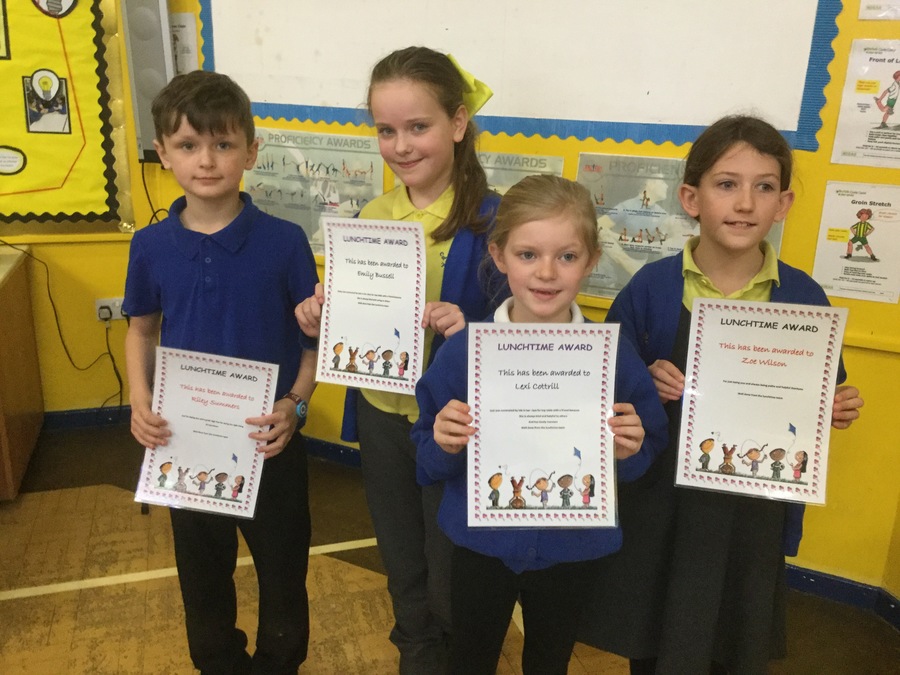 March 19th - 23rd. Riley, Emily, Lexi and Zoe are always polite and helpful!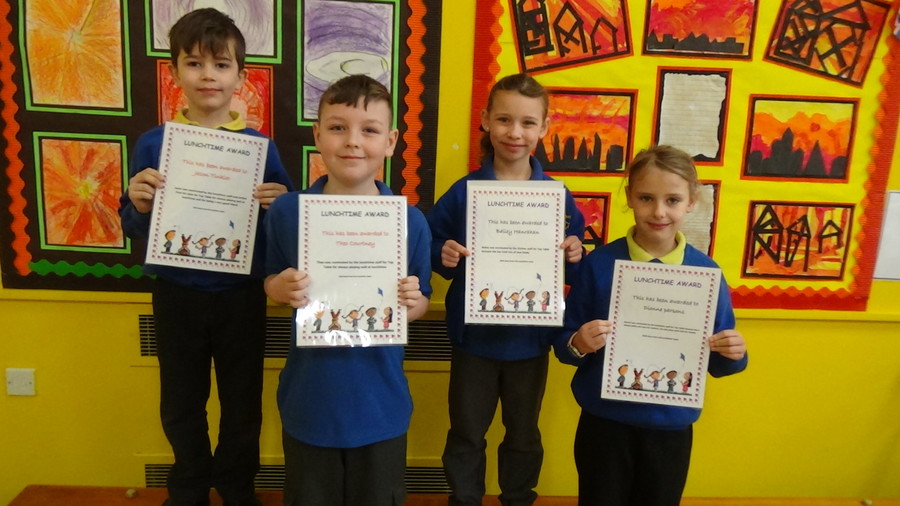 February 26th - March 5th. Jason, Theo, Bailey and Dionne are always happy and willing to help in the playground!
February 19th - 23rd. Ella, Joshua and Daisy ate ALL their lunches, while Shania, Brooke, Maya and Cole received awards for their helpfullness!
January 29th - February 2nd. Well done Savannah, Poppy, Ollie and Ella.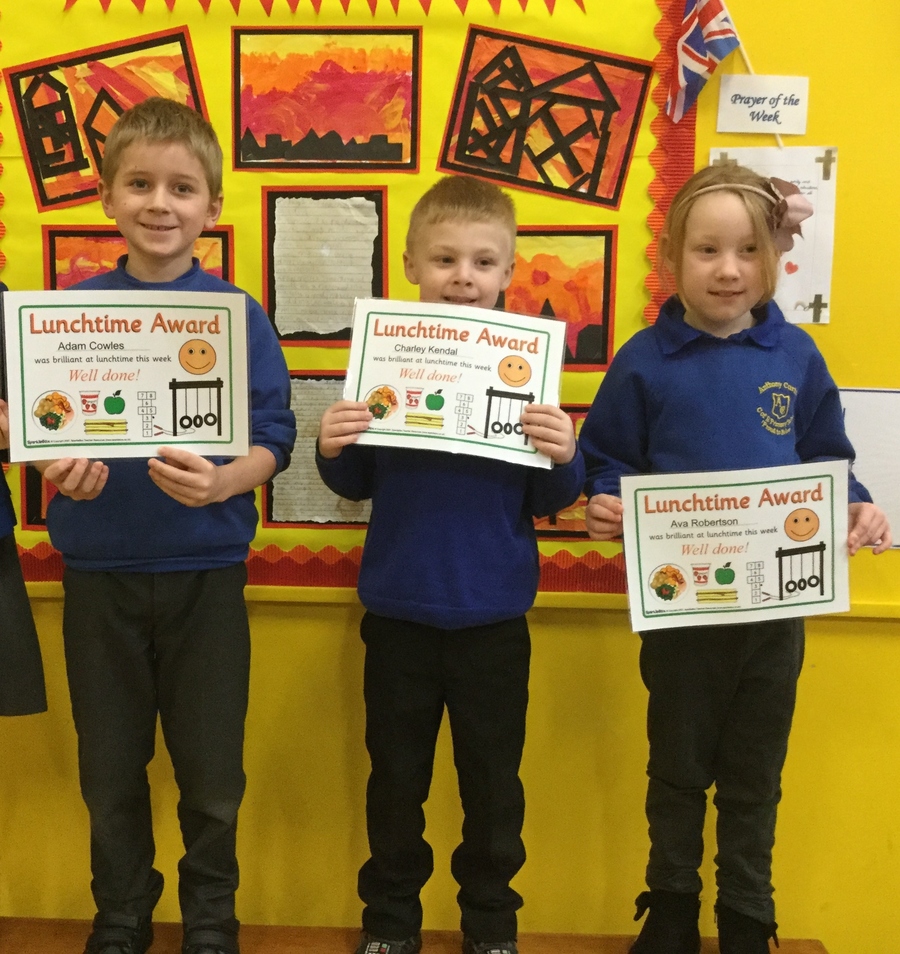 January 22nd - 26th. Well done Adam, Charley and Ava.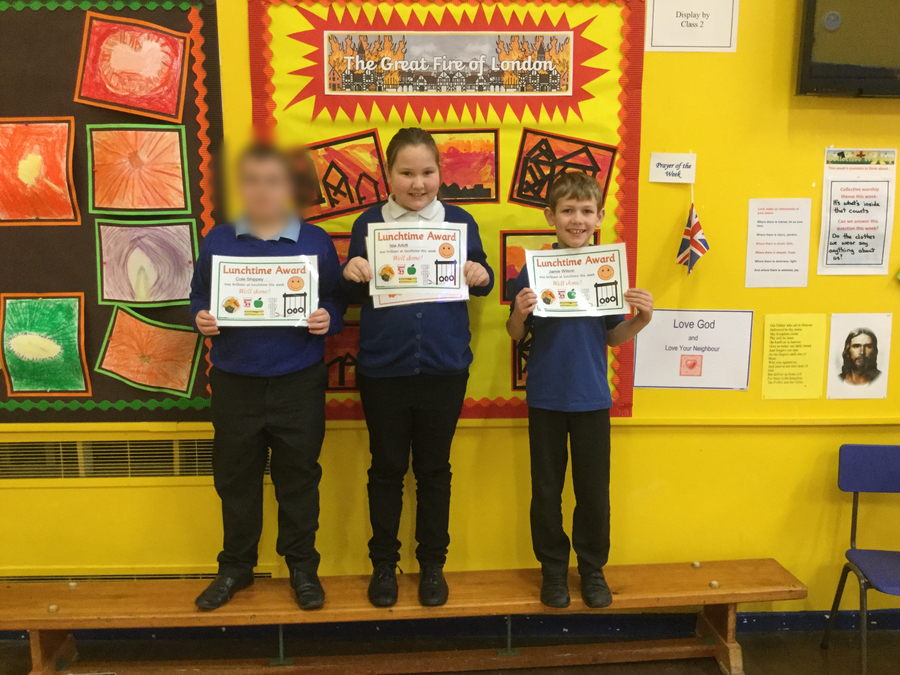 December 18th - 19th. Well done Cole, Isla and Jamie.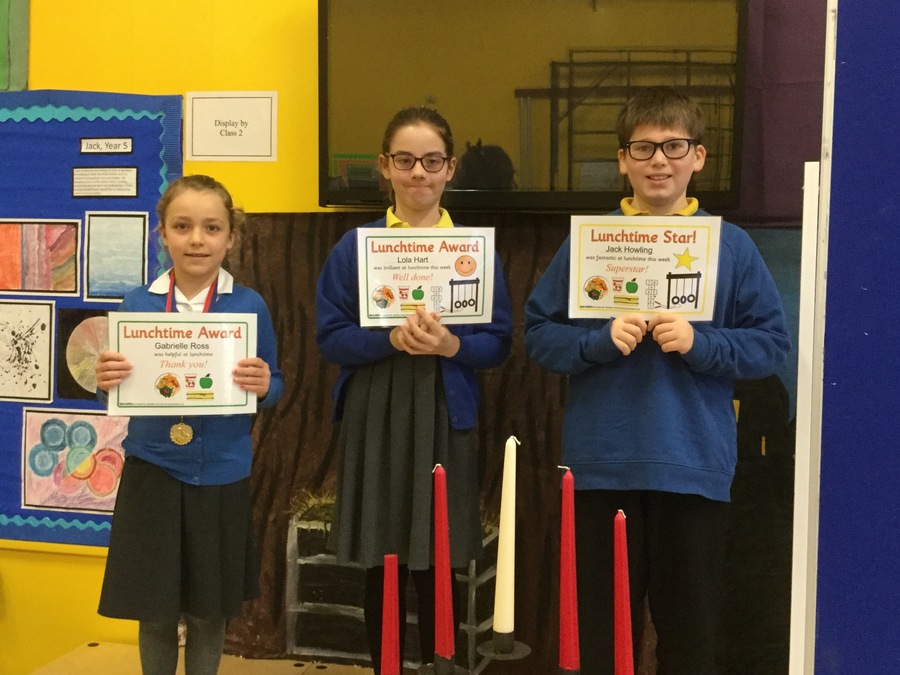 December 11th - 15th. Well done Gabrielle, Lola and Jack.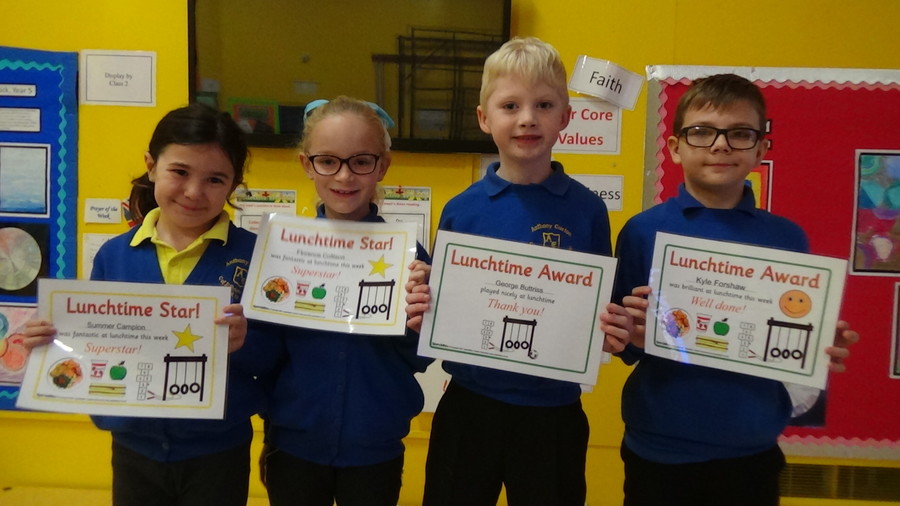 December 4th - 8th. Well done Summer, Florence, George and Kyle.