We love to congratulate children who help towards a positive playtime. It might be anything from helping a dinner lady, being kind to others, or helping with all the play equipment we have.
Ella, Joshua and Daisy ate ALL their lunches, while Shania, Brooke, Maya and Cole received awards for their helpfullness!
January 29th - February 2nd. Well done Savannah, Poppy, Ollie and Ella.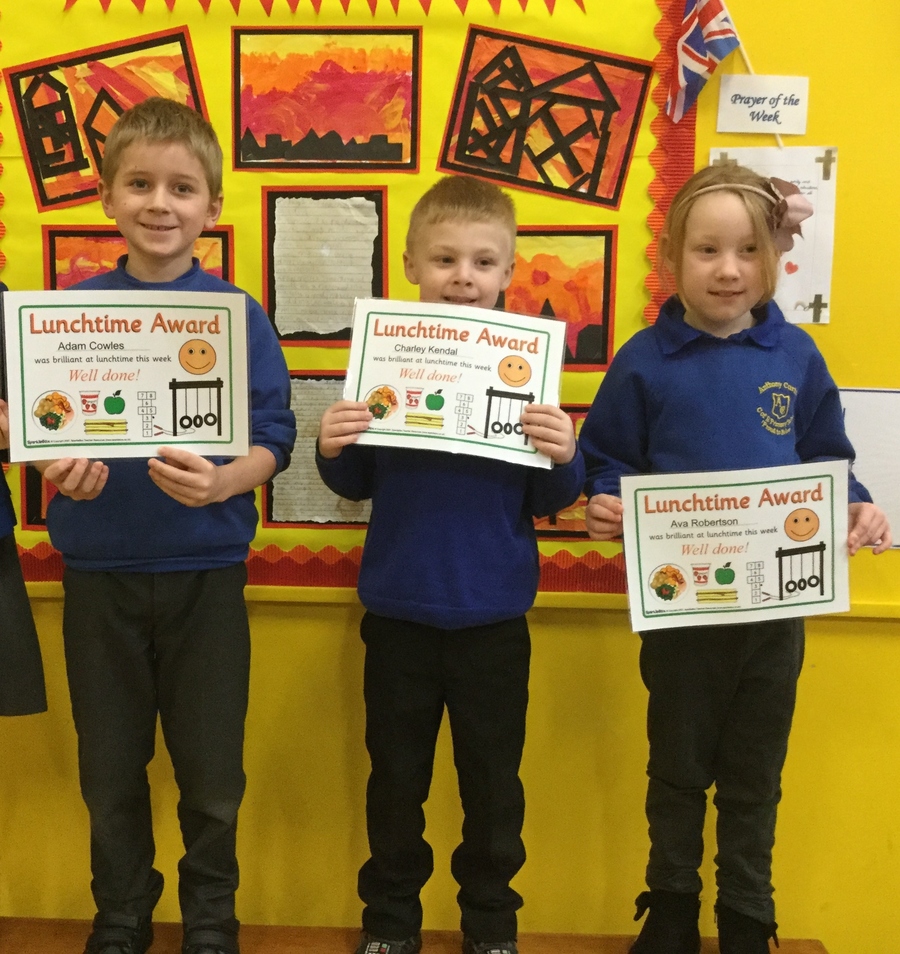 January 22nd - 26th. Well done Adam, Charley and Ava.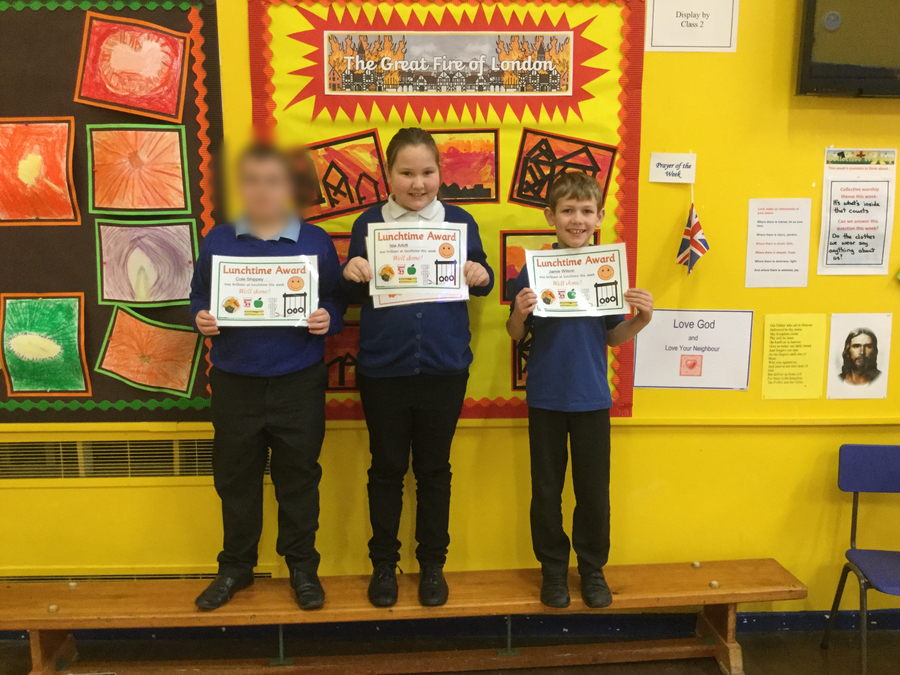 January 18th - 19th. Well done Cole, Isla and Jamie.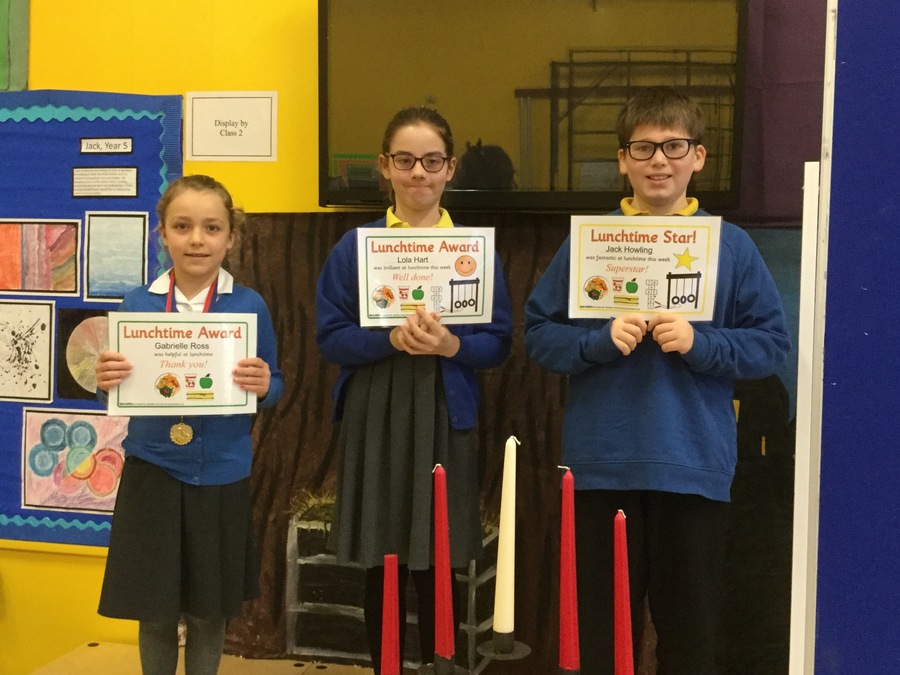 December 11th - 15th. Well done Gabrielle, Lola and Jack.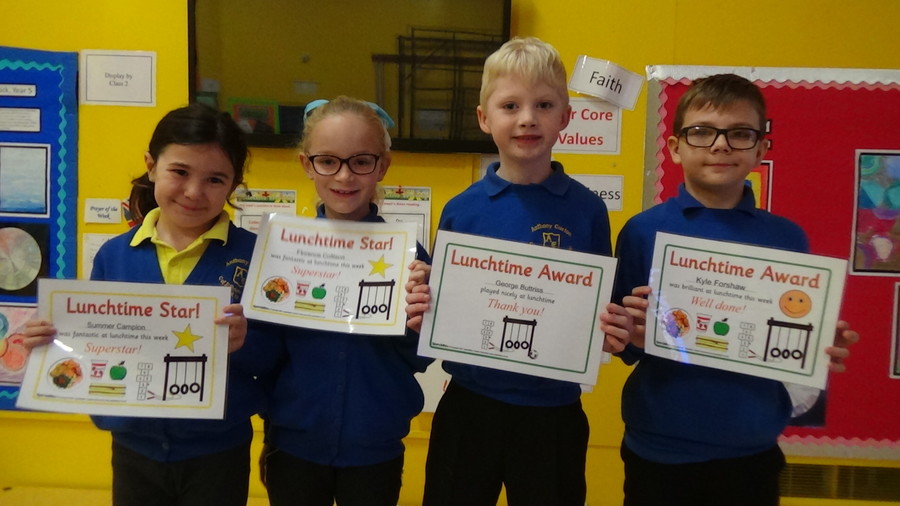 December 4th - 8th. Well done Summer, Florence, George and Kyle.