"When asked what was best about the school, the first answer he received was 'the homework'." Tim Coulson, Regional Schools' Commissioner, January 2017
Homework
You will know by now that we have changed our homework recently to reflect the views of our parents and children. Our homework encourages families to spend time together and learn from each other through talking and carrying out activities. Each class will still have spellings, reading and times tables to complete each week alongside the topic based work.
The feedback about the new homework so far has been very positive and the teachers have seen a big improvement in both the quality and quantity of work that is being handed in.
We would like to thank the families and parents for the help and support which they give to their children. Don't forget that if you have more than one child at this school we encourage them to complete their homework together, as a family, so that they can discuss ideas and work collaboratively with each other.
Please take a look below at some examples of homework which has been handed in by the children so far.
We would like to say a huge "Thank you" to Mr. Cawdery who came in to both schools after the Emergency Services homework. He came in to tell the children all about his work as a policeman and even let them try on his uniform! The children in all classes loved asking him questions - thank you for giving up your time to help our children learn!
Take a look at some of the brilliant homework that was produced for the first homework task of the year - Goals! We are very grateful to those parents who encourage and take time to complete the homework with their children - Thank you!
Our display on the latest homework - "The Great Outdoors"
The Great Outdoors Homework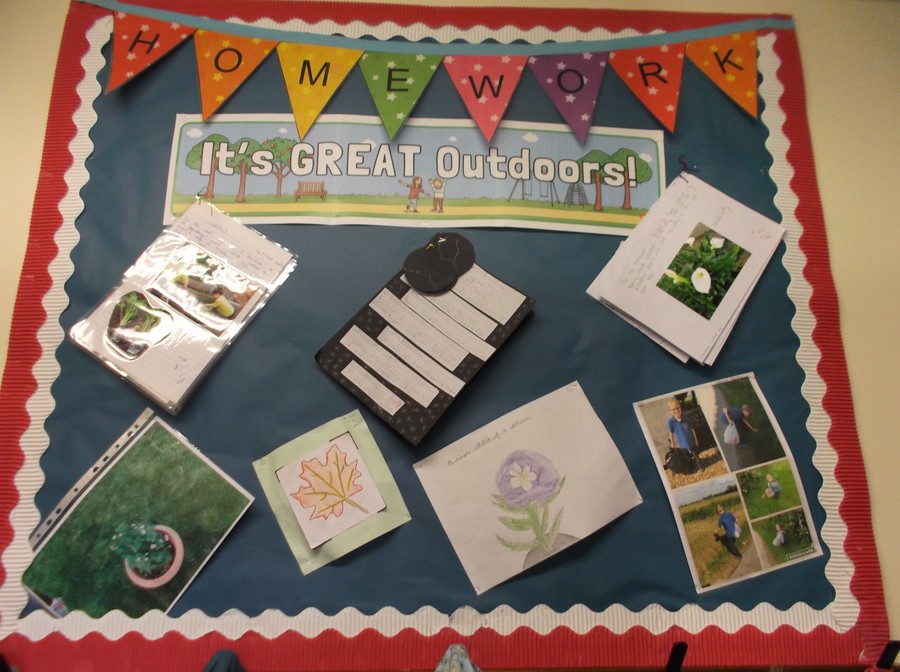 Reception children have put a lot of hard work into their homework!
Thank you to all of the parents who came to the Homework Cafe that the school hosted in order to give parents a chance to see the standard and range of homework that we are receiving. The children loved being able to show off their work and talk about it to all of the parents. A particular highlight for some of them was getting to play their home made games with the grown ups. This was a big success and we hope to be able to host another one shortly.
Take a look below at some of the examples of homework produced when we were looking at patterns!
Patterns Homework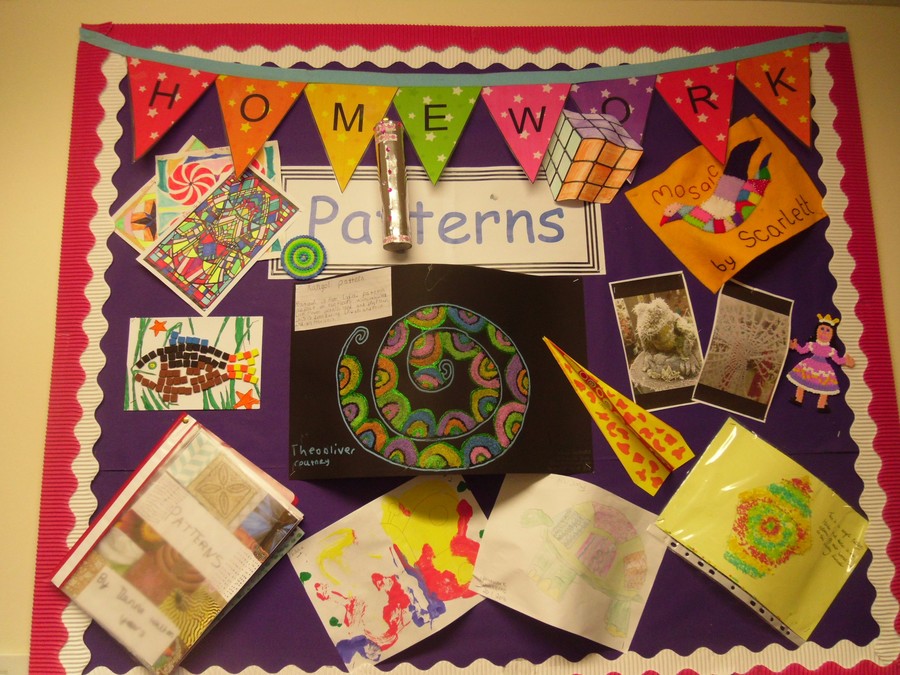 Here are some examples of Pattern Homework from Year One
Some of the homework that was produced from having fun with numbers!
Look at some of the fantastic homework that's been produced by Year 3 recently!
Look below at some of the fantastic homework that Reception Class has produced!
Ella in year 6 brought in a video of her being a gymnastics superstar for her "Get Active" homework. She told her class all about the amount of training and time that she needs to put into her work, and some of them were very surprised at the amount of dedication needed in order to become this good! Have a look at the video below to see her in action!
A display in Year 6 showing some examples of homework which has been created so far...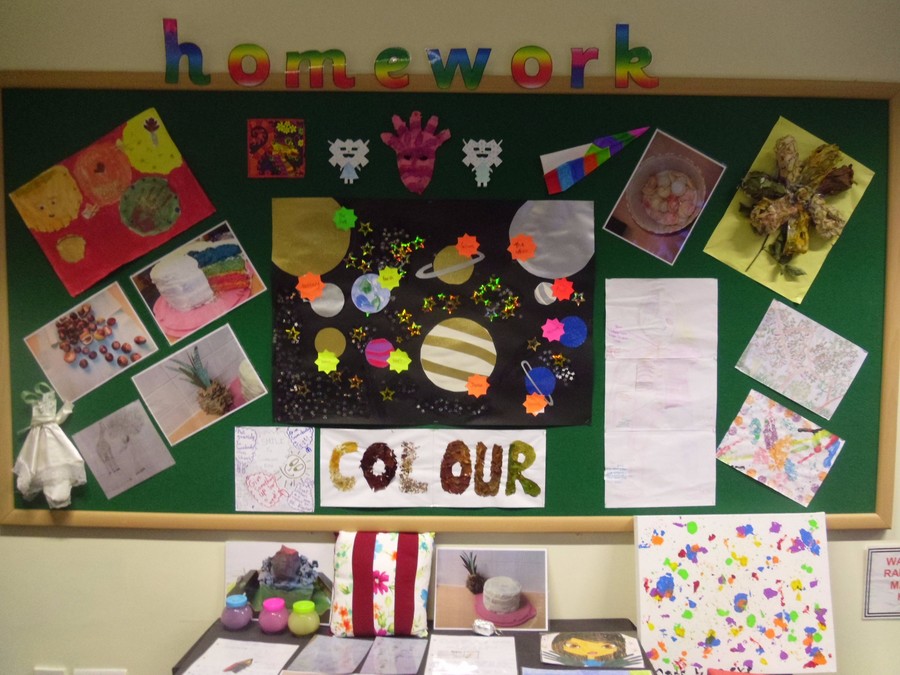 Some examples of Year One's homework on colour!
Some more examples of colour homework - including a very colourful cake, a 3D nature collage and an expertly sewn cushion!
Some examples of the "How things work" homework, including how canal locks work, how a firework works and even how the universe works!