Here, you will find the awards that we hand out most weeks - usually Friday - for something the children have excelled in. This can be something they have achieved in school, or something they do as an out-of-school activity, for which they have gained an award, certificate or trophy. If your child would like to show and tell, we are more than happy to listen and praise!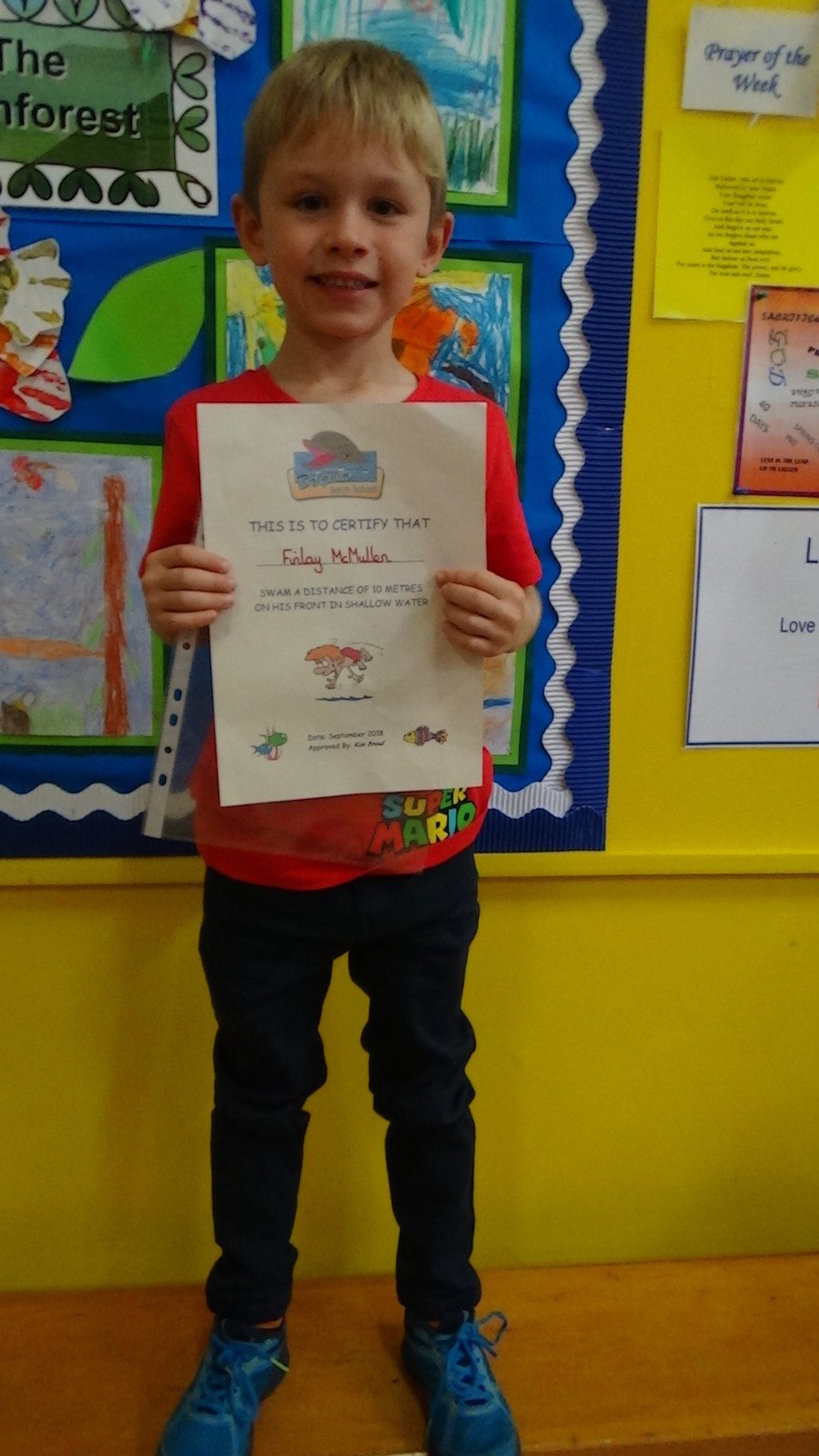 Assembly held on October 5th. Finlay can swim 20m doing any stroke and Rheanna received a Hockey certificate for her excellent skills!
Assembly held on 28th September. Ella showed off her medals for Gymnastics, while Jack got an award for being an excellent team member in Hockey.