Here, you will find the awards that we hand out most weeks - usually Friday - for something the children have excelled in. This can be something they have achieved in school, or something they do as an out-of-school activity, for which they have gained an award, certificate or trophy. If your child would like to show and tell, we are more than happy to listen and praise!
Assembly held on November 30th. Awards were given for 25 Housepoints and Jamie brought lots of trophies to show us. They were all for Swimming various different strokes. We also said a sad goodbye to Abigail and Jackson, who are going to live in Canada.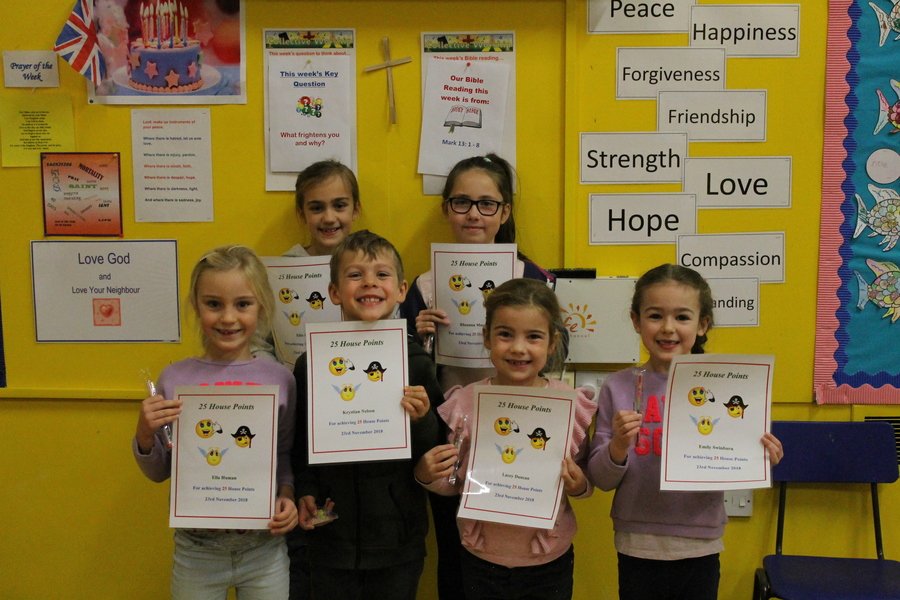 Assembly held on November 23rd. Certificates were given for 25 Housepoints. Well done everybody!
Assembly on November 16th. There were certificates for 25 Housepoints, Jamie showed us his swimming trophies and Jack told us he has been selected to play for the England Roller Hockey team in Portugal next year! Well done everybody!
Assembly on November 9th. Olivia and Chloe received their 25 Housepoints certificates. Ania got an award for attaining Level 6 in Gymnastics and she also showed us her certificate from the Pony Club, along with her sister Florence. Lucy and Jack in Class 6 received Hockey certificates for great sportsmanship. Sophie, in Year 5, was given the Pupil's Special Award for her love and kindness towards others. Our Tag Rugby players won the Cluster Competition, and Jamie in Year 5 went across the world to Mexico to take part in the World Wake Boarding championships and finished 3rd! Well done to everybody!
Assembly held on November 2nd. Emily was nominated for a Special Award for showing her love and kindness at all times, while Zoe received a medal for a running race. There were also certificates for the winners of the best-dressed Halloween costumes!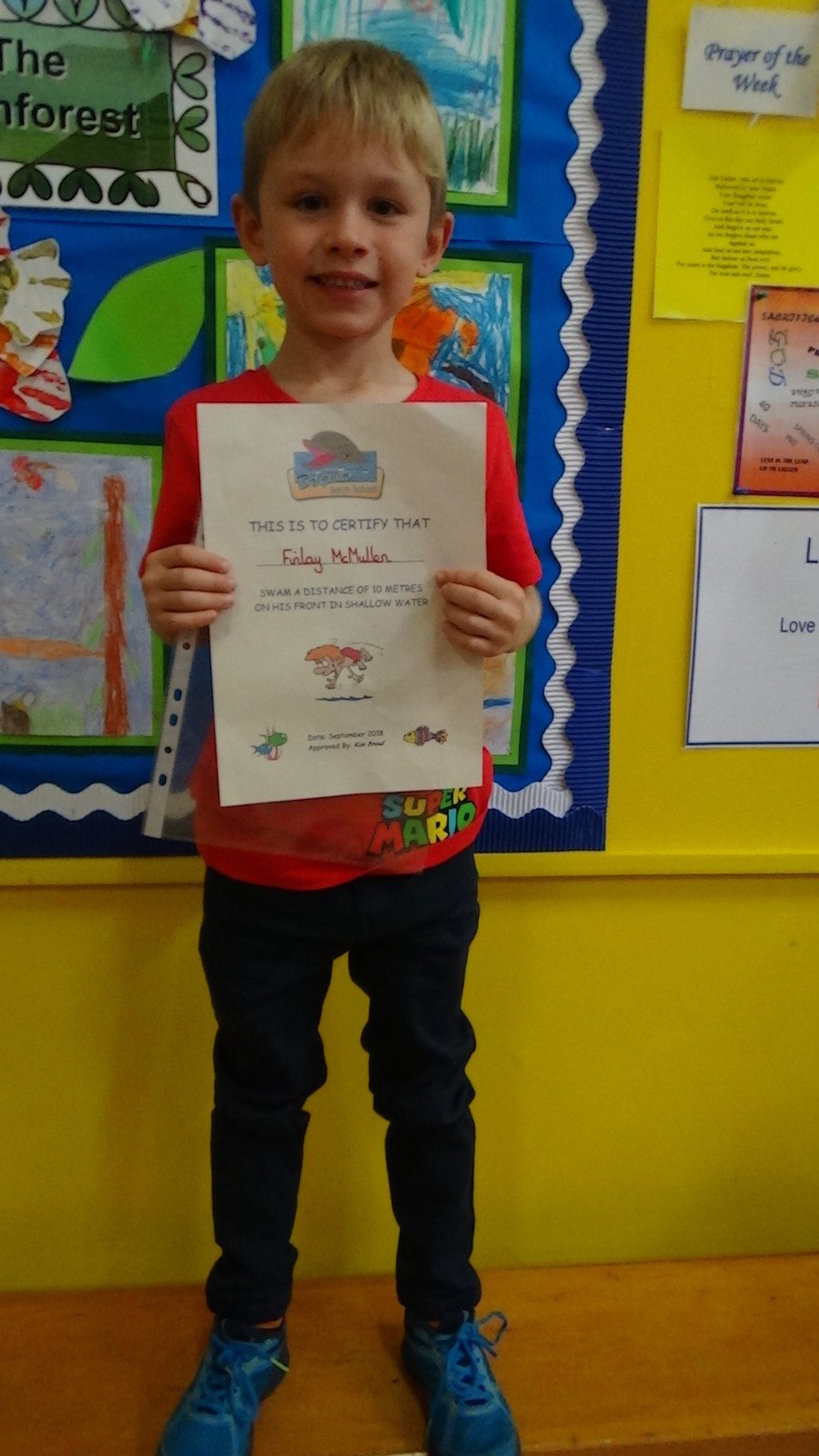 Assembly held on October 5th. Finlay can swim 20m doing any stroke and Rheanna received a Hockey certificate for her excellent skills!
Assembly held on 28th September. Ella showed off her medals for Gymnastics, while Jack got an award for being an excellent team member in Hockey.